See on Scoop.it – Hideaway Le Marche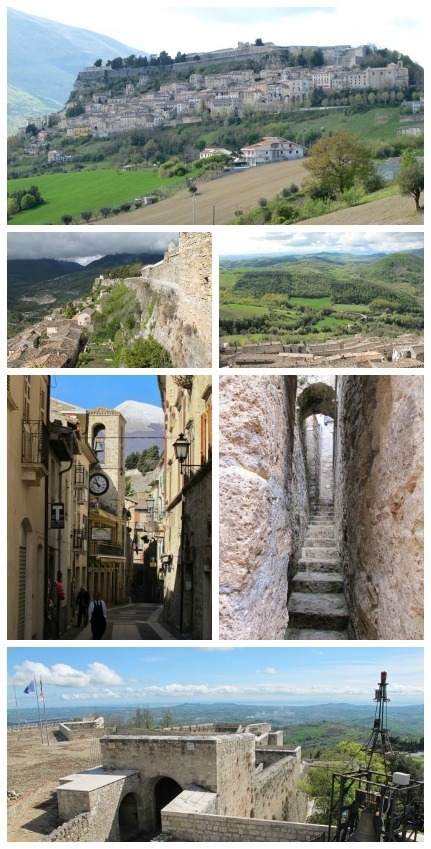 Civitella del Tronto is a historic fortress town in the northeastern corner of Abruzzo, the Italian region that stretches from the slopes of the Appenine mountains (east of Rome) to the Adriatic Sea.
The 500 meter long fortress, the second largest of its kind in Europe after the fortress in Salzburg, is certainly an impressive sight and can be seen from miles away. Strategically located between the Kingdom of Naples and the Papal States, the town played a key role in the political affairs of the Italian peninsula in the 13th – 16th centuries. In the 19th century, the fortress was the scene of the last stand of the Kingdom of Naples against the armies of Garibaldi and Piedmont. The fall of the fortress in 1861 cleared the way for the unification and creation of the Kingdom of Italy
These days, Civitella del Tronto is a sleepy town with beautiful houses and quaint cobbled streets. The mighty fortress stands proudly above the town and is now a museum. The views of the verdant hills and the awe-inspiring Gran Sasso mountains from the fortress are absolutely stunning!
See on velvetescape.com